21 septembre 2010
Le livre Parlons Sakha. Langue et Culture iakoutes vient de paraître.
Pour soutenir les auteurs, vous pouvez vous le procurer à l'adresse suivante : emiliemaj@hotmail.com
Consulter le sommaire : Parlons_sakha_presentation
Un CD contenant proverbes, dictons, ambiances et musiques est également disponible.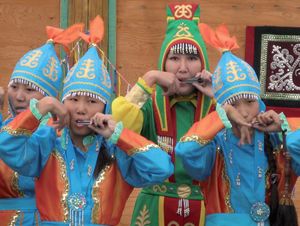 20 septembre 2010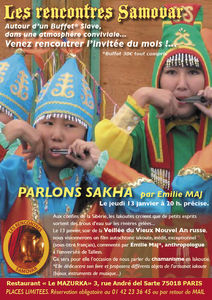 autour de la Iakoutie le 13 janvier 2011 à 2Oh à Paris.
Informations ici : conference 13/01/2011
29 septembre 2009
_________________________________________________________________________________________
Depuis 2007, Emilie Maj propose des ateliers pédagogiques et des conférences destinés à des publics enfants, jeunes et adultes concernant la culture des Iakoutes et la vie dans le Nord.
Consultez les albums et les articles sur les ateliers et conférences précédents !
Les activités ont lieu dans le cadre associatif de la Maison Européenne des Imaginaires
N'hésitez pas à vous renseigner : info.imaginaires at google.com (voir aussi sur facebook)
(...et pour l'organisation d'un évènement alliant conférences, ateliers et musique, vous pouvez visitez d'abord les sites www.spiridon.canalblog.com et musique.iakoute.siberie.forum-musique.fr)
________________________________________________________
12 juin 2009
Je suis campagne de recherche pour l'Institut Paul-Emile Victor (www.ipev.fr) du 19 juin au 13 août 2009 en République Sakha (Iakoutie).
Je reste joignable au mail suivant : emiliemaj@hotmail.com
Bon vent !
13 janvier 2009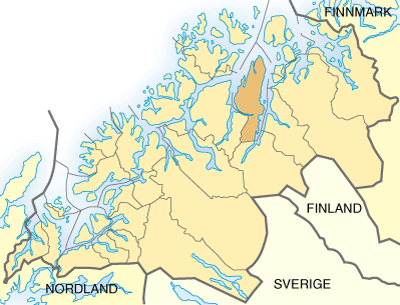 Je participe les 23 et 24 septembre 2009 à une conférence organisée à Trömsö, dans le nord de la Norvège, intitulée "Contested identities, contested cultures and contested rights. Change and challenges in the Northern European periphery".
J'interviens sur :
ANIMAUX REELS, BETES MYTHIQUES ET RECIT EPIQUE :
EMBLEMES IDENTITAIRES ET MOYENS DE REVENDICATION TERRITORIALE
POUR LES PEUPLES SIBERIENS DE REPUBLIQUE SAKHA (IAKOUTIE)
Je participe à deux conférences durant mon séjour en République Sakha (Iakoutie) :
- les 25 et 26 juin 2009 à Iakoutsk : colloque international "Patrimoines et tourisme en Sibérie", où j'interviens sur :
A PROPOS DE

LA VALORISATION DU

PATRIMOINE DES PEUPLES DE SIBERIE EN REPUBLIQUE SAKHA (IAKOUTIE), QUELQUES REFLEXIONS AUTOUR DU PROJET DE MUSEE DU MAMMOUTH DE IAKOUTSK
- du 29 au 31 juillet 2009 sur le bateau en partance pour les Rochers de la Léna : International scientific conference "Circumpolar Cultures in the Museums Worldwide: Past, Present and Future", où j'interviens sur :
SUGGESTIONS POUR UNE VALORISATION DES COLLECTIONS LOCALES EN REPUBLIQUE SAKHA (IAKOUTIE)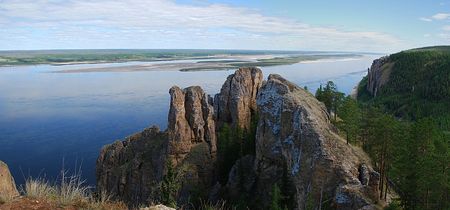 12 janvier 2009
Course description
OBJECT : Anthropology of Shamanism and Possession
To introduce students to relationship between shamanism and possession and to the problem of "trance" during the ritual
Subject code WNT6217

Subject

Load 3 CP/ ECTS 4,5

Approximate load of contact hours: 20

.
In his Shamanism: Archaic Techniques of Ecstasy, Mircea Eliade rehabilitated Shamanism as a religion and gave to the shaman a greater value than as the possessed. Indeed, for him the shaman was the "master" of the spirit, when the possessed had a passive relation to spirits. Through cases study, the seminar will examine the differences between shamanism and possession, two kinds of relationship with spirits. We will analyze possession as a peripheral phenomenon (which develop parallel to great religions) and shamanism as religion in the center of the society. Both of them implied a role of the body and the soul and are qualified as "ecstatic". That is why this study needs a comparison of the behavior of the shaman and the possessed, the role of the space (notion of travel) as well as of the music, dance and other elements during the ritual.
Bibliography:
Boddy, J. (1994). "Spirit Possession Revisited - Beyond Instrumentality." Annual Review of Anthropology 23: 407-434. (I have it)
Eliade, Mircéa (1951)-1968. Le chamanisme et les techniques archaïques de l'extase, Payot, 405p. (English tran, Eliade, M. (1972). Shamanism: Archaic Techniques of Ecstasy (W.R. Trask, Trans.). Princeton, NJ : Princeton University Presse (I have the French version. English version is in the Academic Library)
Eliade, Mircea 1961. Recent Works on Shamanism. A Review Article, in History of Religions(1/1), The University of Chicago Press, pp. 152-186 (I have it)
Hamayon, Roberte 1993. Are "Trance", "Ecstasy" and Similar Concepts Appropriate in the Study of Shamanism? Szeged. Shaman I(2), 3-25. (I have it)
Hoppál, Mihály 2007. Shamans and traditions, Akademiai Kiado [Bibliotheca shamanistica 13]
Laufer, Berthold 1917. Origin of the Word Shaman, in American Anthropologist, New Series (19/3), pp. 361-371
Lewis, Ioan M. 1971. Ecstatic Religions. An Anthropological Study of Spirit Possession and Shamanism. Baltimore, Schapera, Penguin Books, 221p. (2nd ed. 1989).
Pentikäinen Juha. 1997 Shamanism and culture, Helsinki : Etnika
Pittin, R. (1996). Possession and dispossession: Changing symbolic structures and meanings in contemporary Nigeria. The Politics of Cultural Performance. D. Parkin, L. Caplan and H. Fisher. Providence, RI, Berghahn: 199-216.
Rouget, Gilbert. 1980. La musique et la transe, Paris, Gallimard, 2° ed. 1990
Sharp, L. A. (1993). The possessed and the dispossessed: spirits, identity, and power in a Madagascar migrant town. Berkeley, University of California Press (I have it or in http://www.escholarship.org/editions/view?docId=ft6t1nb4hz&chunk.id=text)
Taussig Michael, Shamanism, Colonialism, and the Wild Man. A Study in Terror and Healing, Chicago et Londres, The University of Chicago Press, 1987
Wafer James William. 1991. The Taste of Blood: Spirit Possession in Brazilian Candomble, Philadelphia, University of Pennsylvania Press
Wilson, Peter J. 1967. Status Ambiguity and Spirit Possession, Man, New Series (2/3), pp. 366-378
J'interviens durant une conférence intitulée "The Changing Face of Music Education (CFME09) / Music and Environment" entr ele 23 et le 25 avril 2009 à Tallinn.
THE JEW'S HARP IN YAKUTIA: RELATIONS BETWEEN CURRENT INDIVIDUAL LEARNING PRACTICIES AND THE INSTRUMENT AS AN ETHNIC SYMBOL.
EMILIE MAJ
Centre for Landscape and Culture, Tallinn University, Estonia
In: T. Selke, K. Kotta & G. Lock (eds.), Music and environment (Proceedings of the 2nd international conference The Changing Face of Music Education, Tallinn, Estonia, April 23–25, 2009), www.tlu.ee/CFME09
ABSTRACT
The jew's harp is played in different parts of the world, but in postcommunist Republic Sakha (Yakutia – Siberia) the jew's harp (khomus) is particularly significant in Yakut society. Khomus is currently one of the emblems of Yakutia and Yakut people. This instrument is still made by Yakut blacksmiths, who are in competition to make the best instruments, which may become famous because they are played by professional musicians and sold to foreigners. This position of the khomus as an ethnic instrument is quite new in Yakutia.
The main idea of the paper is to present how, in the biggest Republic of Siberia, the learning practices of the jew's harp changed since the fall of the USSR in relation with the social transformations.
Indeed, ethnographic researches among the old generation show that, at the beginning of the century this instrument was only an intimate instrument, mostly played by women. According to Khudjakov, one famous Russian ethnographer of the end of the XIXth century, khomus was use by female shamans during rituals. Today, playing the khomus is a manner for a person, a men or women, to claim that he or she belongs to Yakut people. Cultural representatives of the government organize festivals and concerts, during what family groups or groups of a hundred people use to play. A diachronic analysis will explain the relation between these facts.
The participative observation gives the opportunity to understand the methods of learning and to see that, even if professional musicians try to write music for the khomus, this instrument still necessitates an oral learning. What was only an improvisation practice becomes progressively codified by blacksmiths and musicians, who divide the khomus in two categories: the singing and the talking instruments. My hypothesis is that the khomus as an instrument of improvisation is the best music instrument for a people, which was at the beginning of the XXth century without writing.
During my talk, I will propose to listen to the typical Yakut jew's harp sounds and to watch pieces of movies. It will help me to show the ethnic implications of the musical education thought the example of people who had only oral traditions before the Soviet period.
REFERENCES
Khudjakov, Ivan Aleksandrovitsh (1969). Kratkoe opisanie Verxojanskogo okruga, Leningrad: Nauka
Lecomte, Henri (1994). Quelques clefs pour les chants et musiques sibériens, Les Sibériens, Paris: Autrement (78) [Monde], pp. 197-203
Lecomte, Henri (2006). Approches autochtones du chamanisme sibérien au début du XXIe siècle, Cahiers de musiques traditionnelles (19), pp. 37-52
Maj, Emilie (2007). Le cheval chez les Iakoutes chasseurs et éleveurs : de la monture à l'emblème culturel, Phd thesis directed by Roberte Hamayon, Paris: EPHE
Pekarskij, Eduard K. (1958). Slovar' jakutskogo jazyka (1958-1959 3 vol.), Petrograd, Izdanie Imperatorskoj Akademii Nauk
Seroshevskij, Vaclav Leopol'dovitsh (1993 [1896]). Jakuty, opyt etnografitsheskogo issledovanija, Moskva, Rossijskaâ političeskaâ enciklopediâ
Shishigin Spiridon S. ; Maj Emilie ; Vera Naumova (2004). Kulakovskaj uonna kini xomus (Kulakovskij and his jew's harp), Jakutsk
***
CD: Sibérie 2: Sakha Yakoutie. Epics and Improvisations (1994). Paris : Buda Musique
CD : Spiridon (2007). Paris : Cinq Planètes
***
Newsletter of the International Jew's Harp Society, International Jew's Harp Society, Oxford
10 janvier 2009
J'interviens à Orléans lors d'un colloque sur le sacré dans la nature organisé par la faculté de géographie. Je parlerai du "Cours d'eau chez les Sibériens, direction, lien, route pour les vivants et les morts (l'exemple des Iakoutes en République Sakha Iakoutie).
08 janvier 2009
J'ai proposé aux Grands de l'école maternelle Philibert delorme à Lyon deux ateliers sur la demande de Virginie Eraclas. Ce fut un plaisir de faire chanter et danser les enfants et de leur faire comprendre ce que peut être la vie en Sibérie.